You can make authentic-tasting Italian food, and eat it, too!
When it comes to real Italian food, you may picture the Olive Garden commercials. However, "Italy" Italian food has a lot of veggies and not as MUCH less cheese. That doesn't mean you can't eat carb-filled fake cheese-erific dishes.
With the winter winds starting to blow so early, I have been in the mood for lasagna, but it takes a bit of time and effort. For a single gal like me, for some dishes to eat alone, there is not enough motivation.
Well, I found a yummy, quick substitute to get the same taste and texture: lasagna rolls.
It's the same ingredients, but in a quicker format and an easier way to dish out this dish. What also is great is how easy you can make the parts separately, store in the fridge and pull out to assemble. It's perfect for an hour dinner break.
First, you need to cook the pasta noodles. Boil them according to directions, for how many you need to make. A typical 8×8-inch pan can fit about 6 rolls.
While they are boiling, make the "ricotta" cheese by using tofu. As an Italian, I am always improvising in the kitchen, so my "ricotta" is tofu, a multitude of spices and a food processor. For an actual recipe, use the one from "Skinny Bitch In the Kitch": Take 14 to 16 ounces of extra firm tofu, crumbled, and put in processor; add garlic or garlic powder (to how strong you love garlic), 2 tablespoons of extra virgin olive oil, 1 teaspoon of oregano and a dash of salt. Add any other spices that tickle your fancy, such as onion powder, basil, Italian spices. Pulse in processor until pureed, and then use immediately or store in refrigerator for a week.
When noodles are done, rinse in cold water and lay out, one by one, on wax or parchment paper. If you want to use a tablespoon or two of olive oil in the boiling water to help the noodles not stick, you can do that, too.
When the noodles have cooled enough the handle, heat up some leftover tomato sauce. If you need to make some more, do so as the noodles cool.
Heat oven to 400-450 degrees.
Spray the pan with nonstick spray or rub with oil. Put a small amount of tomato sauce in the bottom of the pan, but not too much. Take the noodles and spread the "ricotta" on each one. Don't add too much, because you have to roll the noodles. If you want to add anything else inside the rolls, do so now. I suggest a leafy green such as spinach or Swiss chard (already cooked), vegan meats or other types of vegan cheese.
Now, it's time to roll! Take an edge and roll it into itself, like a jelly roll. Place in the pan with the end side down, so it won't unroll. When they are all in there, spread tomato sauce on top of the rolls and then add the "cheese", such as mozzarella or parm (all vegan, of course.)
Place in the oven for about 15-20 minutes, covered tight with foil. Then, take foil off, and let cook for another 10-15 minutes. When the cheese is bubbling, take out and let it sit to up to 10 minutes (put foil back on to keep warm.)
Then, serve and eat!
For recipes or more ideas, try reading: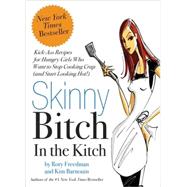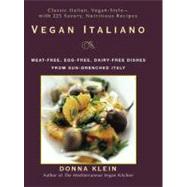 More VeganMoFo
https://roundworldtravels.com/wp-content/uploads/2009/10/lasagna-rolls.jpg
768
1024
joakim
https://roundworldtravels.com/wp-content/uploads/2018/06/roundworldtravels-logo-1.png
joakim
2009-10-15 11:17:32
2009-10-15 11:17:32
Think outside the cheese box